With the Festive period around the corner, the time goodwill is upon us. However, that goodwill soon turns to stress when we are trying to find the right presents and the right gifts. Don't let it become a big problem for you, though, as the power of the internet allows you to get out there and find something really different.
At Your Crafts Fair, we have put together quite a lot of unique ideas for Christmas gifts. We concentrate solely on the quality and uniqueness of all products that we sell. As we enter this time of year, we especially concentrate on creating the best possible Christmas related gifts, too.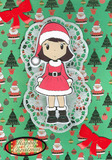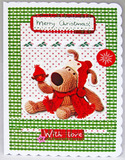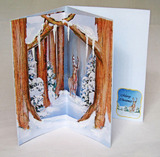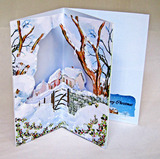 Christmas Cards that you see here are handmade and completely unique. We concentrate on making sure that the quality of the cards is second to none, with the handmade quality making a real difference from the usual template cards that you will find in the stores.
All of these cards are made using the finest materials, and the level of art which is put into each Christmas card is truly inspiring. If you are looking for a real way of improving your Christmas card list this year, then let us help you out. You could always stick with the ones sold in supermarkets and stores, but there is something much more personal involved in a Handmade Christmas card.
All of the designs on our cards are extremely original, too. Finding the right type of card around this time of year is of course very important, and you want to show that personal touch with every card that you send. This is the season of Goodwill, so sending people the same cards as last year is not going to be in the spirit of the season, is it?
Let us give you a much more exciting alternative to the usual cards out there. send everybody on your card list something they will truly cherish and remember with our unique, handmade Christmas cards that can make all the difference between being over the fireplace and being remember fondly.