There's nothing better than a holiday for arts and crafts enthusiasts – they provide us with the perfect opportunity to put our crafty skills very much into practice and Halloween is certainly no exception. To give you a bit of inspiration, here are some easy craft ideas to get you going. We'd love to see what you end up making, so send us your photos over on Twitter.
1. A pineapple jack o'lantern
We love pumpkin carving but anything a bit different always catches our eye and this pineapple jack o'lantern does just that. We think this would make a brilliant addition to any Halloween party, mixed in with all your more traditional pumpkins. What do you think? You can find the tutorial for this amazing project at A Subtle Revelry.
2. A freaky front door!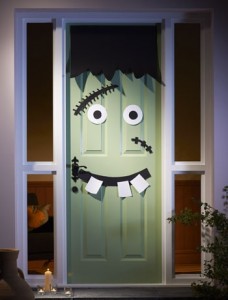 If you're throwing a party, don't forget to give your door a bit of a makeover. This'll help set the tone for your guests straight away – and if you have little kids or young'uns come trick or treating, they'll absolutely love it. This doesn't take many materials and also doesn't require a huge amount of crafting skills, so if you're a novice you'll love this particular project. Find more details over at UKTV.
 3. Silly spider Halloween hairdo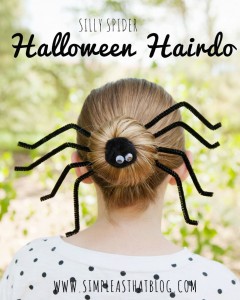 When it comes to costumes, makeup looks great but can be really tricky to do. Get the Halloween vibe just right with this super simple but really effective spider bun, which only uses a bit of felt, a black pompom, some pipe cleaners and some googly eyes. You'll be rocking this one year after year, so look for the tutorial on Simple As That.
After your Halloween party is done and dusted, have a look at our handmade gifts and see if there's anything there you'd like to give someone for Christmas. It's only around the corner, you know!