Framed Pictures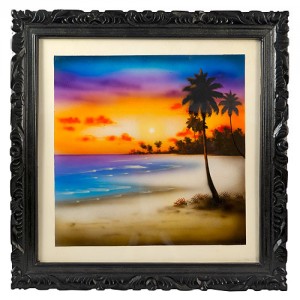 Framed pictures make an excellent centrepiece or compliment for any room, and our various designs are created to do just that. Give your room a whole new focus or direction with our outstanding framed pictures that are completely unique. Pictures are an ideal way to really change up the entire dynamic of the room, so look through our selection and find a way to totally change how your room looks.
Framed images have been used for many years as the very epicentre of the room, and the quality of the frame can also be used to accentuate the photo and make it look even better. It might even be to protect the image, but frames always add another level of elegance and zest to a photo, that really brings it out from the rest of the images. If you are looking for direct art that sticks out from the crowd, then our selection of framed pictures is the perfect place to get started.
Boasting elegance and class, you can really change the direction of an entire room with just one framed picture from our gallery. We cover many styles, themes and ideas to make sure that no matter what you are looking for and how intense you would like the art to be, we have something that matches and compliments your own vision. Browse through our framed pictures and see why the frame makes such a big difference!
Sign up for Newsletter and get 20% OFF next purchase