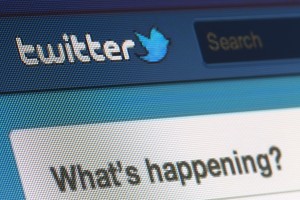 If you're a designer-maker trying to make a living out of selling your handmade wares, you'll know just how competitive the market is becoming around the world – sites like Etsy and Folksy have meant that we're all fighting for the same consumers and getting anyone's attention is particularly difficult.
Luckily, the internet isn't just a great place to set up shop and try to sell your products – it's also a brilliant place to connect with like-minded people who are facing the same daily struggles you are as a small business owner… and they're easy to find thanks to the wonder that is the hashtag.
If you're on Twitter in the UK at 19:30 on a Wednesday, for example, then you're in the perfect place to take part in #handmadehour. On until 21:30 every week, it's a great opportunity to network and show people what you're making and what you have to sell.
Or if you're thinking that now is the perfect time to make the move from the world wide web to your first-ever bricks and mortar shop, check out #emptyshops, which is used to advertise vacant premises in town centres and the high street. Pop-up shops are really popular at the moment, so if you've got an original product range that will capture people's imaginations, why not get involved?
Instagram's great for designer-makers as well, because your posts are purely visual so it's the ideal platform for marketing your products – and lets you show people a bit of behind-the-scenes action from your studio or craft room as well. Tagging your work with #instacraft will allow a huge number of people around the world to see it, with over 69,000 posts tagged in this way.
For sewists all over the world, #talknt on Twitter is a great one to follow – particularly if you're new to the craft and have lots of questions about just where to begin. And then there's #crafterminds, also on Twitter, which is for crafters across all disciplines who just want to chat, share their projects and promote their products.
For a bit of arts and crafts shopping inspiration, see what Indonesian wood carvings and other handmade products we have for sale.