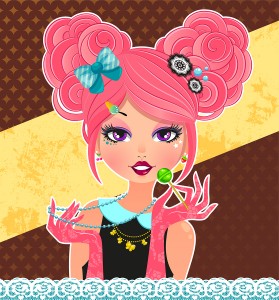 Many out there think that dolls are just for little girls still tied to their mother's apron strings, but this is most definitely not the case any more and there are now hundreds of artists around the world crafting one-of-a-kind art dolls that can actually sell for thousands of pounds.
They're highly collectible (and have even caught the attention of design greats like Louis Vuitton!), so if you'd like to buy handmade products and give someone a very special present (and you have a lot of money burning a hole in your back pocket) think about investing in an art doll.
Check out the ones by Tran Thu Hang to see something really special. This Vietnamese artist makes hers out of wood, perfectly crafted little figures with amazing facial expressions and lots of character, although she hasn't always used this material in her art.
When she first started – as just a little girl – she made them out of candles, balloons, clay, whatever she could get her hands on really, and her career took off from there. Inspired by children, each of her dolls tells a different story and are all carved from just one piece of wood.
Everything is done by hand, which means that while the features might not be as intricate as the art dolls seen in Japan, for example, they are completely original… so you know you'll be the only one who owns that particular doll.
To find out more about these funny little creatures and others of their ilk, get your hands on a copy of Art Doll Quarterly, a magazine dedicated entirely to sculptural figures made from wire, clay and cloth.