As we approach one of the most vibrant and commercialised holidays of the year, are you stuck in present limo?
Valentine's Day can actually become extremely frustrating for some. Money can be tight at the start of the year, you've used up all of your mojo finding the world's best Christmas present, and you are running out of ideas. This is the plight of many people – both male and female. However, rather than succumbing to the clichés and pick up the usual order, why not go for something far more unique and thoughtful?
We have a full range of outstanding  Valentine's Day gifts. As well as this, our usual product range carries the same level of significant and quality – after all, beautiful gifts are beautiful gifts!
We have a wide variety of unique handmade presents which are perfect for Him or Her. It does not matter who you are buying for, we will have a crafted item which will act as the perfect solution to your mental block in finding a present!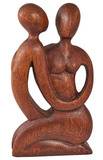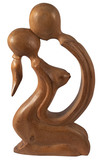 We carry various Valentines presents, even especially for cat lovers. Our product range around this time of year has many feline objects and crafts that would make the perfect gift for anybody with a love or respect of cats.
As well as this, we carry many outstanding wood carvings which are from Indonesia. The world has so many different cultures and styles in our work that it would be criminal not to look elsewhere, right? This is why we try to give such a huge list of different objects from all across the globe.
Whether you wanted to capture a specific theme or style with our handmade Canary Islands jewellery, or think one of our many Russian tapestries would be something your other would like, we have something for everybody.
You no longer need to stand in long queues with the same presents as everybody else under your arm!
With our help, you can find genuinely inspirational and unique products and gifts for your loved one.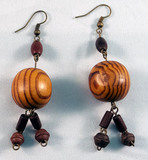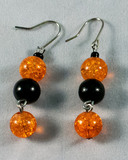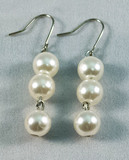 Nothing says you love them like the time spent finding a truly unique gift, and this is just right for anybody searching for that!
So take the stress out of your Valentine's Day gift hunt and make the right choice to come and see our fine selection available here.
We make sure that we offer the best quality, nothing else.