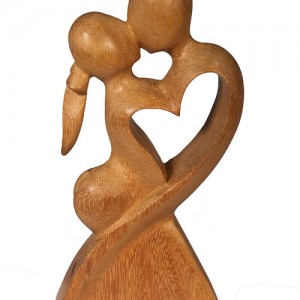 The marvel of Balinese fine art (though there are many elements that are exceptional for this certain fine art form), is that the products are sculpted, covered, woven, and created to embellish and decorate something that is used in on a daily basis, not simply as works of art.
Every Balinese handmade item that you buy is not just a beautiful work of art and masterpiece of workmanship, but  a really useful item (though they are far too beautiful for everyday use). Your Crafts Fair specializes in offering a high-end Bali collection due to our knowledge and experience in the culture of Balinese arts. With a depth of knowledge and an understanding of what makes these wood carvings so special, we want to bring forward the unique beauty of a very unique style of art.
We make sure that craftsmanship is to the very highest level on all items sold, and that the quality of your Bali collection items will be at its best. These effective and beautiful designs offer usability as well as a unique design rarely seen elsewhere in the world. With a grand design offering a real take on an art style lost to many, this acts as the ideal gift for somebody who you know appreciates artwork and handmade crafts. Bali collections are of a Hindu origin and stem back many years in style, although today they still look as beautiful as ever.
Find out more about Balinese Art here